About RGC Tax & Estate Solutions PLLC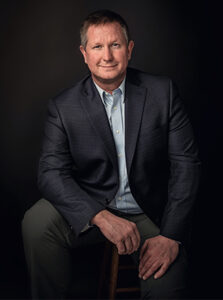 Upon graduation from the University of Maine Law School in 1997, Ron began his career as the Director of Team Services for the Portland Pirates professional hockey team (American Hockey League). He was involved with team compliance services, interpretation of AHL by-laws, regulations and policies, and represented the team before the AHL and the players' union (Professional Hockey Players' Association). Additionally, he assisted in the negotiation of player contracts, transactions, and collective bargaining agreement compliance. He was the team point person for all immigration petitions for the team's foreign players.
His next stop was St. Louis, MO in 1998, where he became General Counsel/ VP of Business for the United Hockey League (later renamed the International Hockey League). There he performed business advisory services for the president and board of the UHL. Additionally, he focused on immigration compliance services, IHL by-laws, rules, regulations and drafted/revised the standard player's contract. He served as the general counsel for all legal matters affecting the league.
In 2006, Ron moved to Boise, Idaho where he joined McAnaney & Associates, PLLC. There he counseled individual and business clients regarding estate planning, probate proceedings, business planning, and tax planning.
Attorney Ron Caron – In 2009, Ron created RGC Tax & Estate Solutions, PLLC in Boise, Idaho. This firms helps individuals and businesses with all aspects of estate planning, probate and business law. Ron handles and oversees all aspects of the firm and strives to provide his clients with the highest level of  counsel, representation and service.
Education:
University of Denver Graduate Tax, LL.M. – Taxation (2005)
University of Maine School of Law, Juris Doctor (1997)
University of Maine, Bachelor of Arts in Economics with highest distinction (1993)
Honor Societies:
Phi Kappa Phi and Omicron Delta Epsilon (Economics)
Bar Admissions
Maine (1998); Missouri (1999); Colorado (2006); Idaho (2006)
Idaho Business Review 2017 Leaders In Law (View PDF)
Notables:
Chairperson of Idaho Bar Tax Section (2011); Member of Idaho Bar Tax Section Continuing Education
Committee; Member of Trust & Estate Professionals of Idaho
Idaho Business Review 2017 Leaders In Law
Interests:
Hockey, boating, skiing, snowshoeing, mountain biking, travel, coaching hockey, cooking, and reading history.